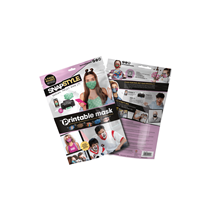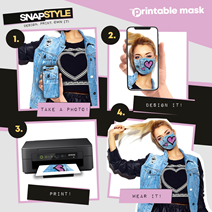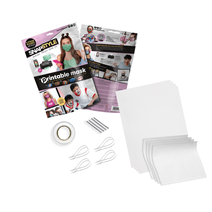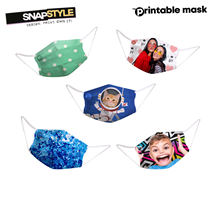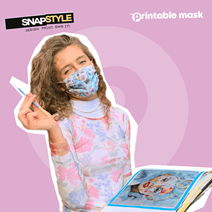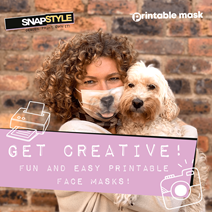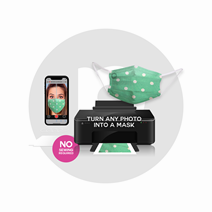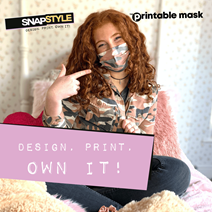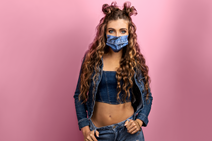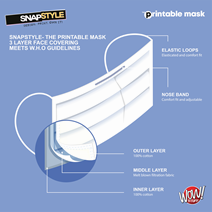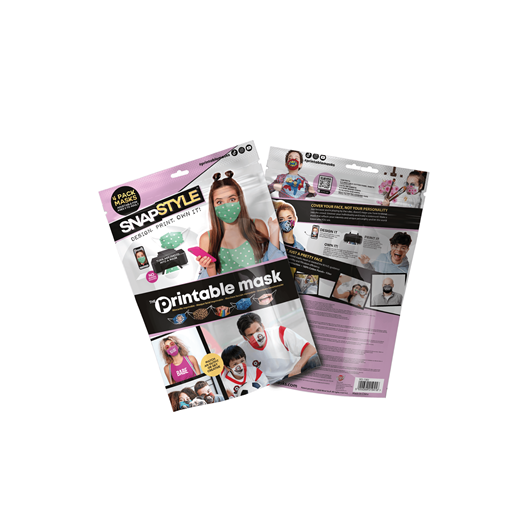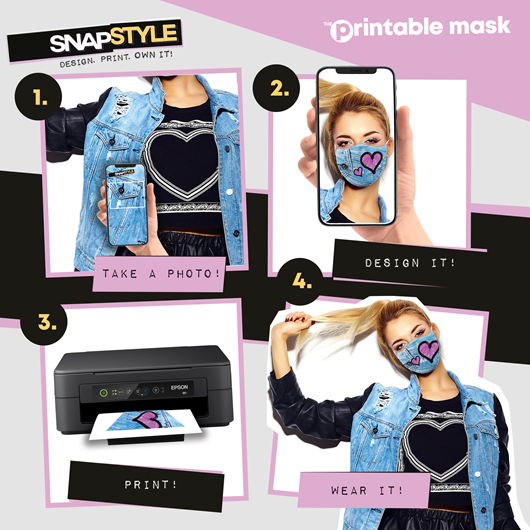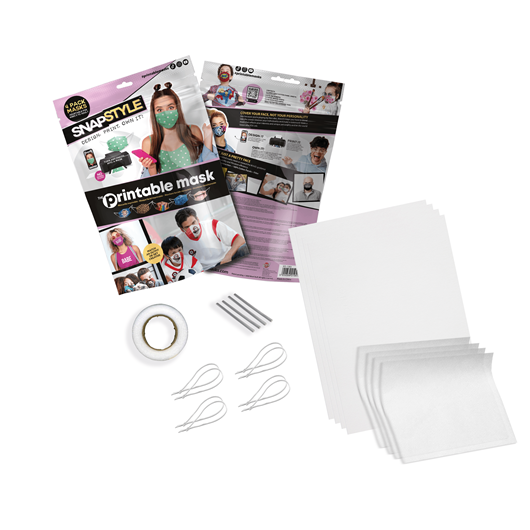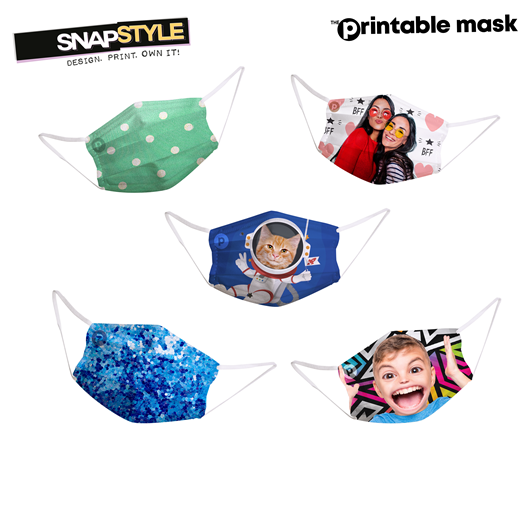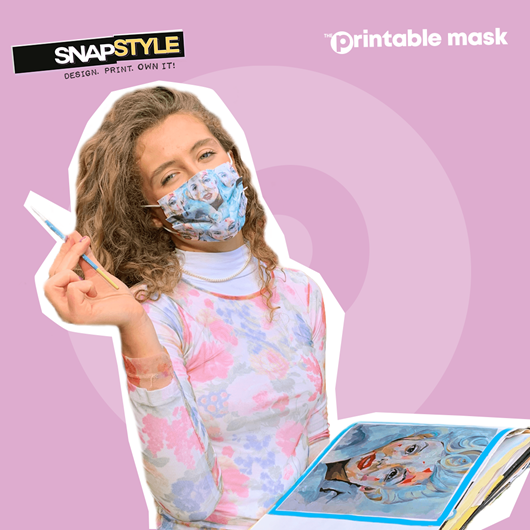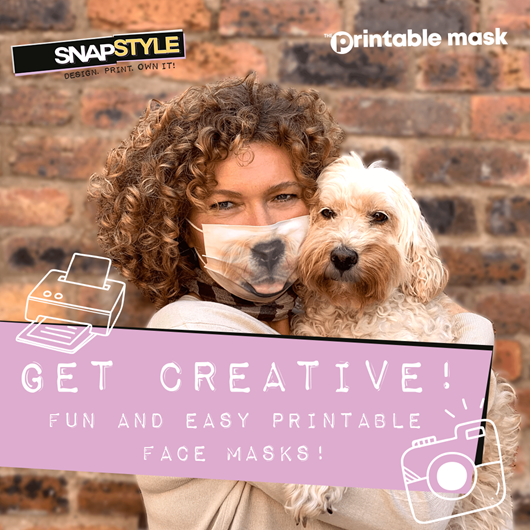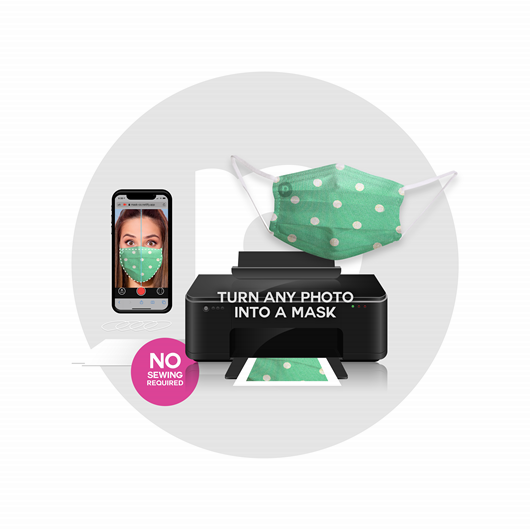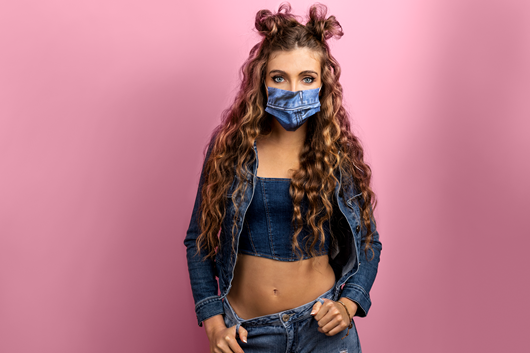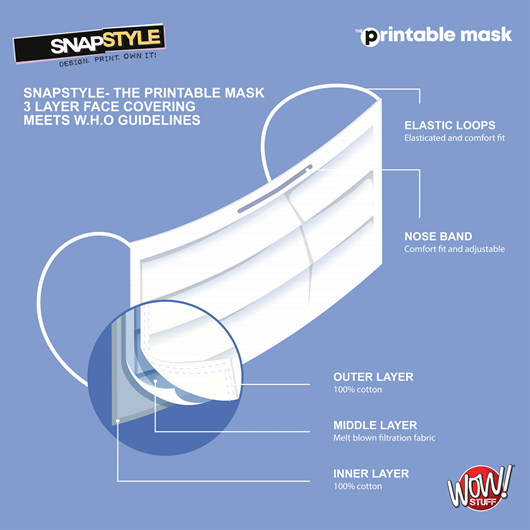 The Printable Mask
Design. Print. Own it!
THE PRINTABLE MASK – 3 layer home printable face coverings 4 Pack. Design your mask with the app or choose a picture from your camera roll!
MATCH ANY OUTFIT! Snap any outfit and print out a matching mask in the same colour and pattern! Or go Freestyle and use any pic on your camera roll! Mask Creator app allows you to virtually try on before you print!
PRINT AT HOME! Print onto the 100% cotton sheets included using a regular home inkjet printer or access a friend's. Simple assembly in minutes, no sewing required!
MEETS W.H.O. GUIDELINES - Tested to meet or exceed World Health Organisation and CEN guidance on Filtration and Breathability
EASY TO USE! Fits ages 5 to adult. Just open the app and follow the video tutorial. Home inkjet printer required, scissors and iron. Adult supervision recommended
INCLUDES: 4x inkjet printable 100% cotton sheets, Melt-Blown filtration fabric inner layer, elasticated ear loops, comfort fit adjustable nose bands, iron-on web adhesive. Requires device running iOS 13 or Android 9 and above
Product Description
Home printable face coverings. 4 pack
New from the SNAPSTYLE brand is The Printable Mask, the first home printable face coverings that match any outfit in your wardrobe! Simply use the app to snap  your outfit and print the image straight onto the cotton inkjet sheets! From blue denim jeans, multi-patterned dresses to a single colour blouse. Use the Virtual Mask Creator to preview and adjust for that perfect look. Or use Freestyle mode and choose any image from your camera role and print straight onto the mask; your fave footie teams colours, your pet's picture, that of a loved one or even your own logo. The apps tools will help you get as creative as you like. Easy to follow video tutorial will have you crafting custom masks in minutes. Breathable 100% cotton with Melt-blown filtration insert meets or exceeds the guidelines set out for face coverings by the World Health Organisation (W.H.O.), ECDC, US DCD, CEN and other country requirements. Not recommended to be washed and re-used.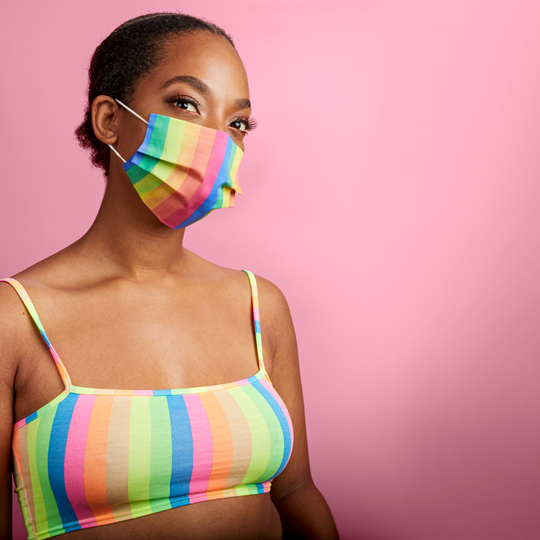 Technical Details 
| | |
| --- | --- |
| Item Weight: |   |
|   |   |
| Manufacturer recommended age: |   |
| Item model number: |   |
| Assembly Required: | YES |
| Batteries Required? | No |