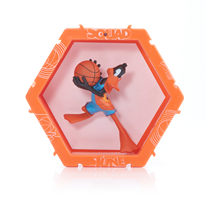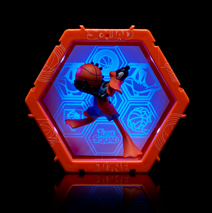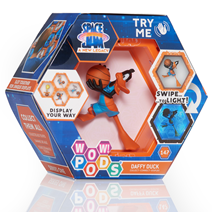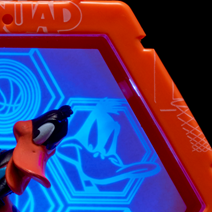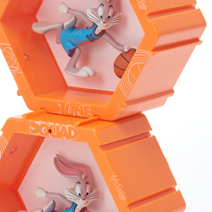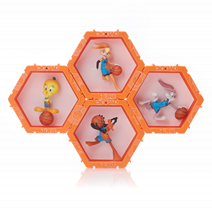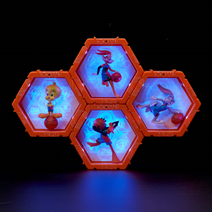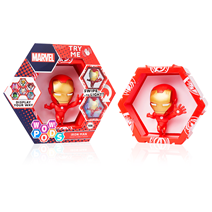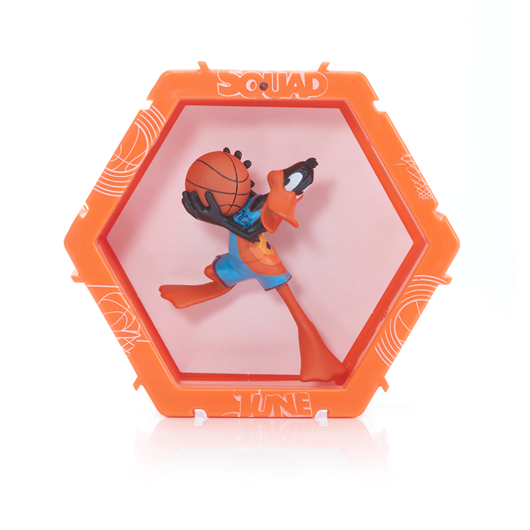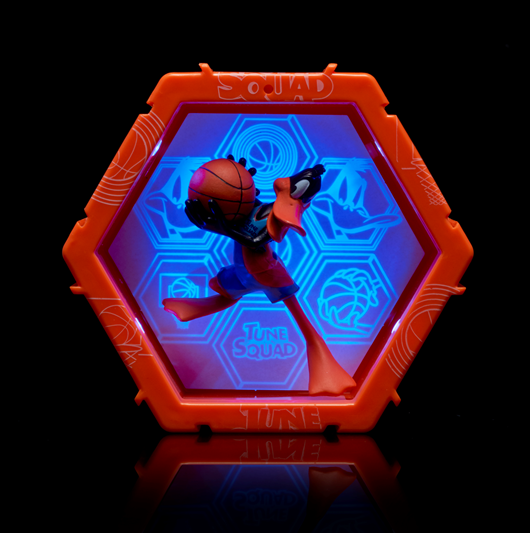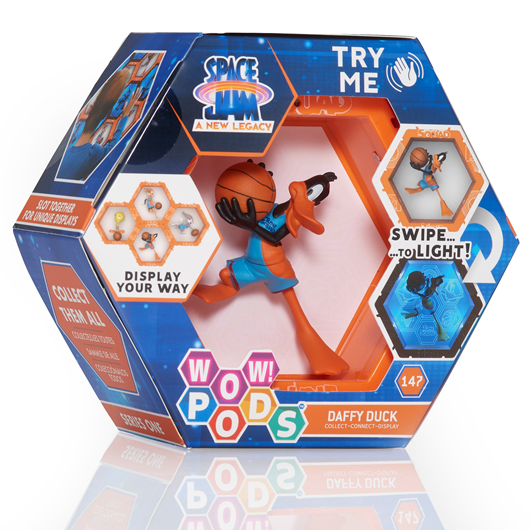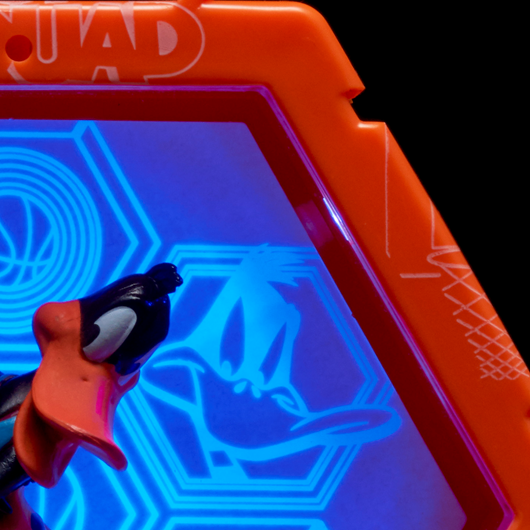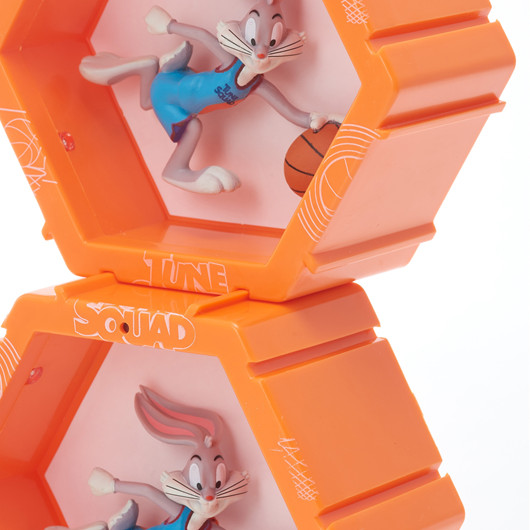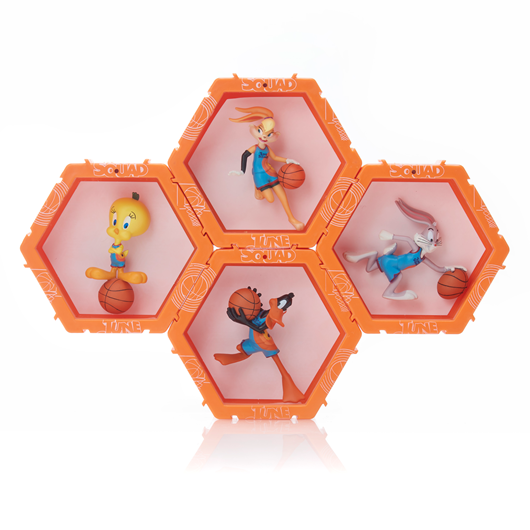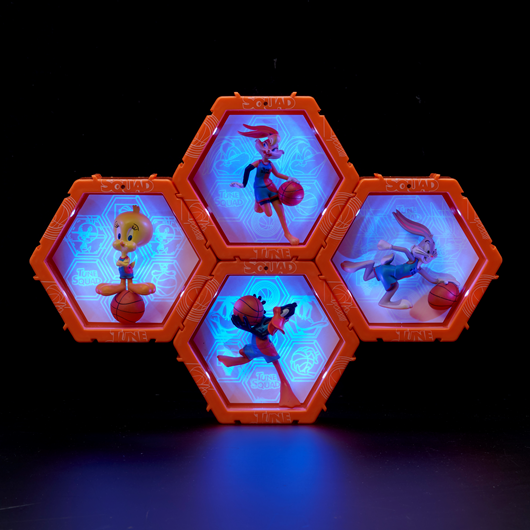 WOW! PODS Space Jam - Daffy Duck
RRP: 14.99
Prices shown are in £ Sterling. Country prices may vary
WOW! STUFF Space Jam WOW! PODS - Daffy Duck. Space Jam: A New Legacy Official Collectables, Toys and Gifts for Boys and Girls, Aged 5+
COLLECTABLE TOY FIGURE - Daffy Duck from the Space Jam: A New Legacy Franchise. The perfect gift for Space Jam and Looney Toon fans of all ages. Boys and Girls will love this mini figure of the classic Disney cartoon character.
COLLECT, CONNECT AND DISPLAY - Its really simple to connect the pods together and create your very own fan display with your favourite characters. Build your own display and watch the awesome light show across your wall, shelf, table or window ledge
SWIPE TO LIGHT - Move your hand in front of the POD and watch it light up revealing a mystery surprise hidden feature. Swipe your hand across your POD collection and create an awesome light show! The light will automatically switch off after 30 seconds
BUILD YOUR COLLECTION -  Connect to other WOW! PODS characters in seconds. There are 4 Space Jam WOW! PODS to collect, Bugs, Daffy, Lola and Tweety Pie. Build the famous basketball team and watch them light up the room!
OFFICIALLY LICENSED - The Space Jam Collection features unique collectibles, toys and gifts inspired by the Space Jam 2: A New Legacy film and are authorised and licensed by Warner Bros.
100% WOW GUARANTEE - WOW! STUFF builds toys and gifts with a WOW! factor. As well as your standard Amazon 30 day refund policy our details are on every box so please get in touch if we've let you down and we'll put it right!
Product
Description
New Innovation! Wow! Stuff is now bringing you the latest in WOW! PODS from the Looney Tunes basketball Space Jam Franchise, Space Jam a New Legacy featuring LeBron James .Officially Licensed Space Jam: A New Legacy Movie merchandise. Bring the iconic Looney Tune Movie to life with Wow PODS! Amazing swipe to light technology allows you to reveal hidden icons in your POD and create a fantastic light show. Watch the Looney Tune Light up the room. Have real fun being able to amaze your friends in style by building and creating your own displays with all your favourite characters. There are 4 Wow PODS to collect in the Space Jam Series; Bugs Bunny, Daffy Duck, Lola and Tweetie Pie. Collect them All.
WOW! PODS are for all fans of character brands (girls, boys, men and women alike!) and the first collectible that's brought to life with light! Each character is located in their own hex-shaped POD with built in UV lights. Simply swipe across the sensor to light your WOW! POD using your hand. See your chosen character, along with a hidden mystery feature, instantly revealed with light! Connect them together in seconds and create any size and shape of your display, limited only by your imagination: a wall of WOW! PODS that pop as you walk past them or a shelf display that you add to over time? You can even write your name or initials to create a display that it is undoubtedly and uniquely yours!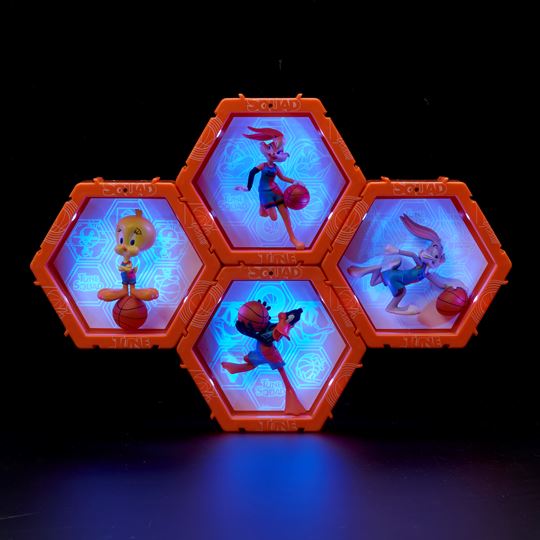 Technical Details
| | |
| --- | --- |
| Item Weight: | 163 g |
| Product Dimensions: | 15 x 5.3 x 15 cm |
| Manufacturer recommended age: | 3 years and up |
| Assembly Required: | No |
| Material Composition: | 90% Plastic, 10% metal, electronic |
|   |   |
|   |   |
|   |   |