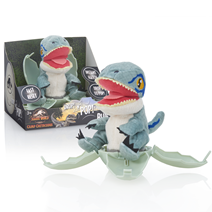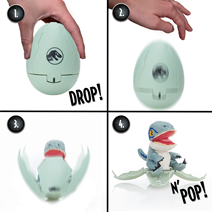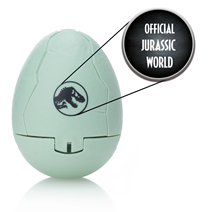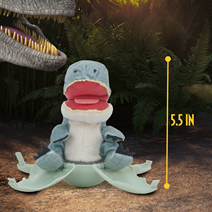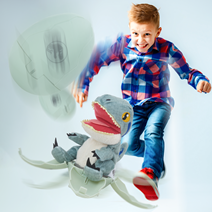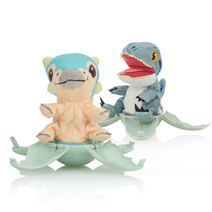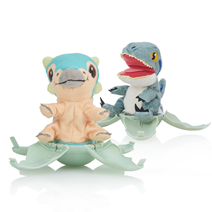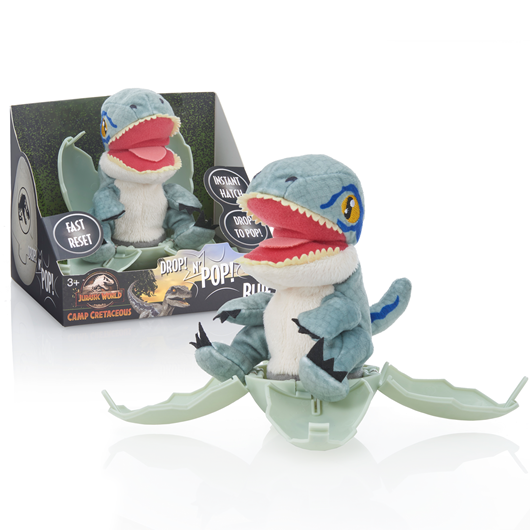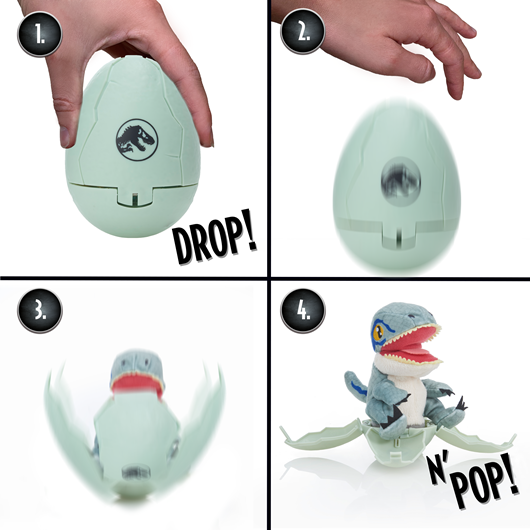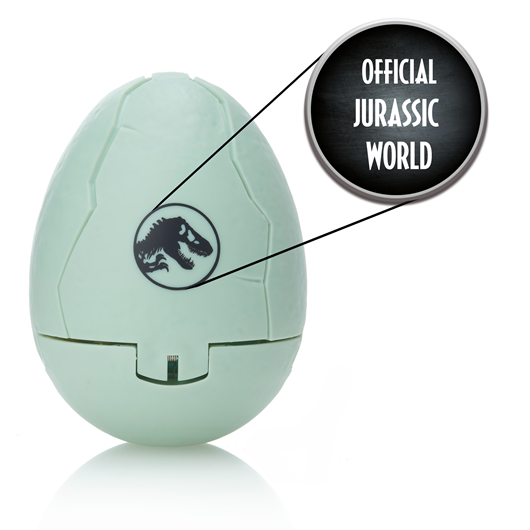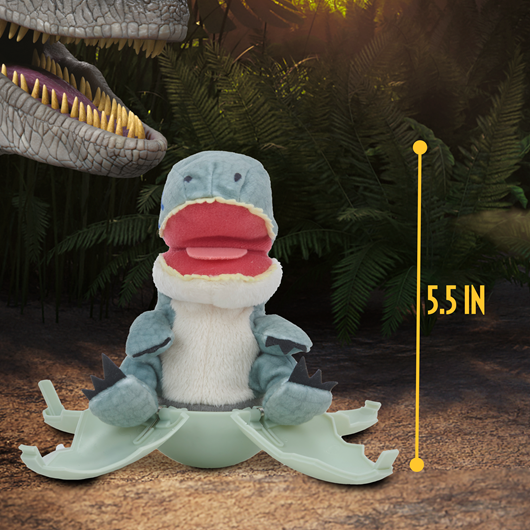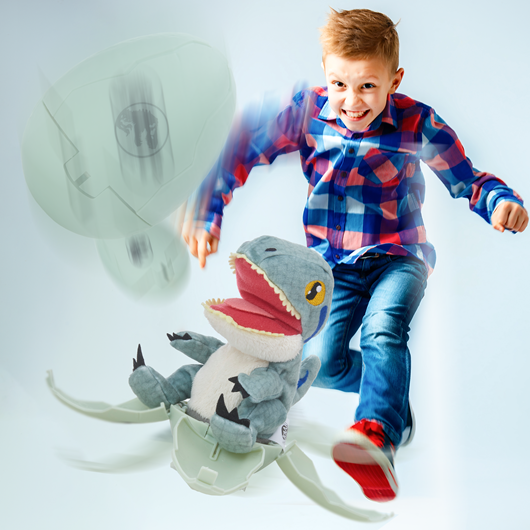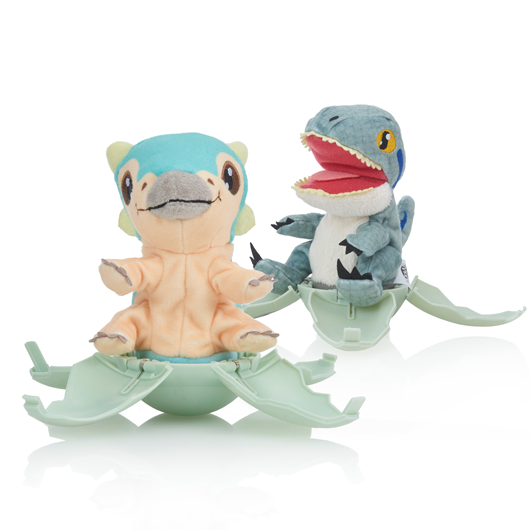 Drop n Pop Jurassic World - Blue
RRP: 19.99
Prices shown are in £ Sterling. Country prices may vary
WOW! STUFF Jurassic World Drop n Pop Dino - Blue. Dinosaur Egg With Pop-up Plush Toy.
Official Dominion, Fallen Kingdom & Camp Cretaceous Collectables, Toys and Gifts for Boys and Girls, Aged 5+
EPIC INSTANT HATCHING DINOSAUR TOY - See your favourite dinosaurs instantly hatch, simply drop and watch in amazement as a Baby Dinosaur from the Jurassic World Franchise springs out. Be careful it doesn't bite!
DROP TO POP AND REVEAL - Play out some of the iconic movie scenes from Jurassic Park by watching your dinosaur hatch by simply dropping onto any floor, table or countertop. Reveal a plush baby Dino teddy 150% bigger than the egg
SIMPLE TO RESET FEATURE - Kids will have hours of fun dropping the egg time and time again, thanks to its easy reset feature. Simply push the plush back inside the egg and click shut. Your surprise toy is then ready to drop to pop
FUN ON THE GO - Surprise your friends as you carry the small egg around with you, suddenly drop the egg and watch the raptor Blue appear, a real Wow! Also available in the other fan favourites Ankylosaurus Bumpy.
OFFICIALLY LICENSED - The Jurassic World Collection features unique toys and gifts inspired by the Jurassic World, Fallen Kingdom & Jurassic Park film franchises and the Netflix Camp Cretaceous animated series that are authorised and licensed by Universal Pictures
Product
Description
New Innovation! Wow! Stuff is now bringing you the Drop n Pop Dino range in the officially Licensed Jurassic World Camp Cretaceous Merchandise. Bring the iconic Jurassic Park Franchise to life with Drop n Pop! Amazing instant hatch technology allows you to drop the egg and watch the baby dinosaur suddenly hatch. Have fun being able to amaze your friends - simply throw your egg and see it smash open and the dinosaur spring to life. A chance to own your very own cute plush dinosaur in its very own egg. Have fun creating Drop n Pop reveals to family and friends limited only by your imagination. Available as baby Bumpy the Ankylosaurus or baby Blue the Velociraptor. Replay your favourite movie or animation scenes and themes. Blue appears in Jurassic World, Jurassic World: Fallen Kingdom, and Jurassic World: Camp Cretaceous and Jurassic World Dominion. Blue is the oldest of the four raptors in her pack. Others in her pack are Delta, Echo, and Charlie. Drop n Pop products are part of the Wow! Stuff Jurassic Collection of officially licensed dinosaur gifts and toys from Universal Studios. Ideal for boys or girls ages 4 and up, especially fans of Jurassic World dinosaurs, dinosaur action figures and dinosaur role play!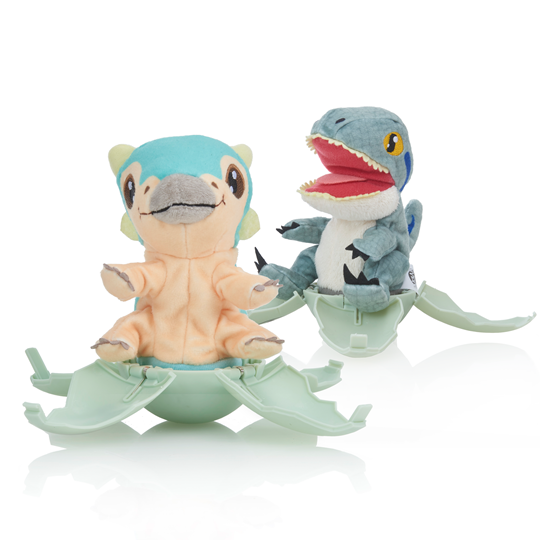 Technical Details
| | |
| --- | --- |
| Item Weight: |   |
| Product Dimensions: |   |
| Manufacturer recommended age: | 5 years and up |
| Assembly Required: | No |
| Material Composition: | |
|   |   |
|   |   |
|   |   |