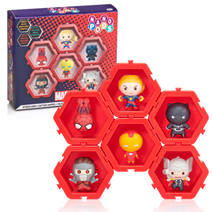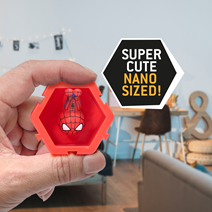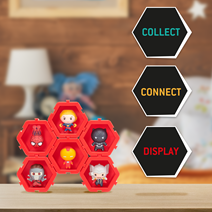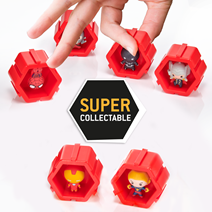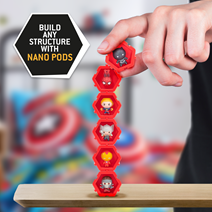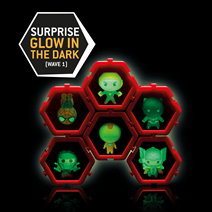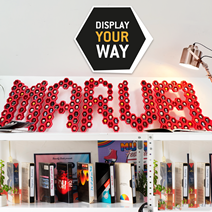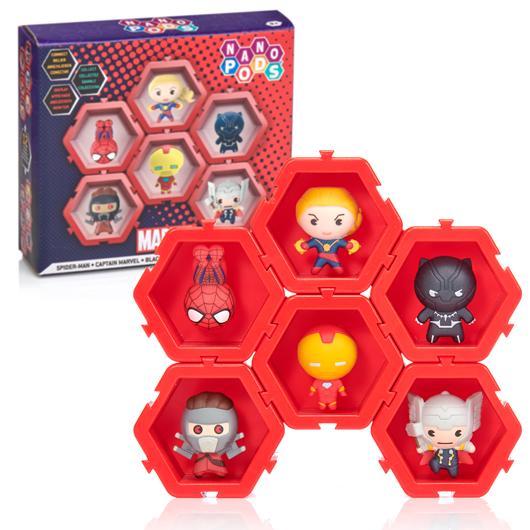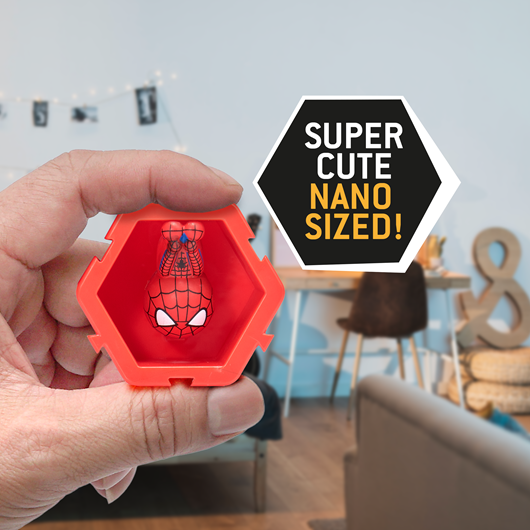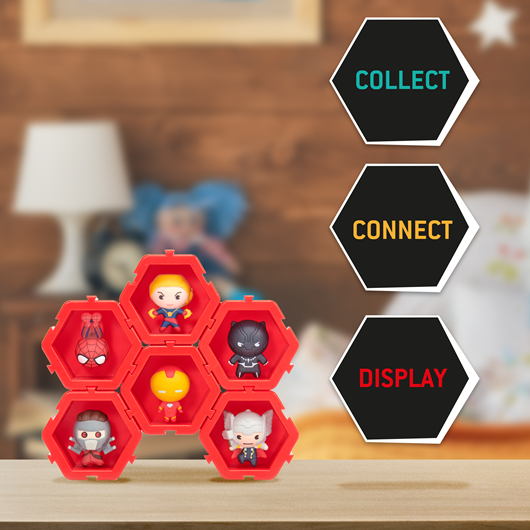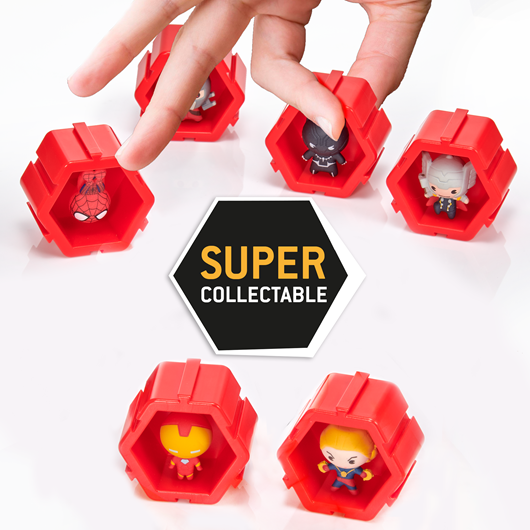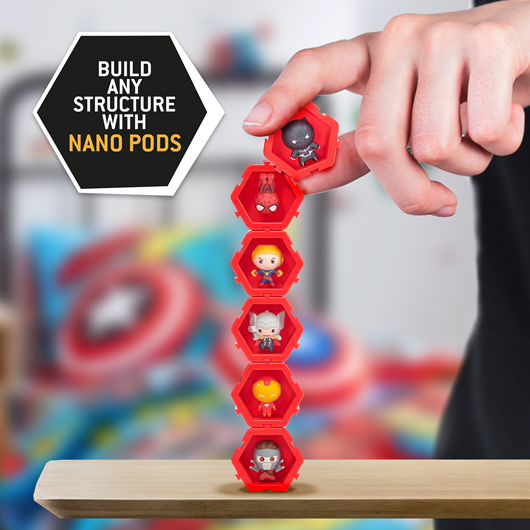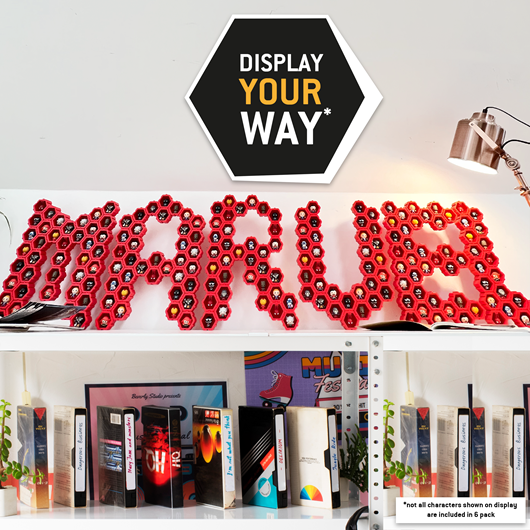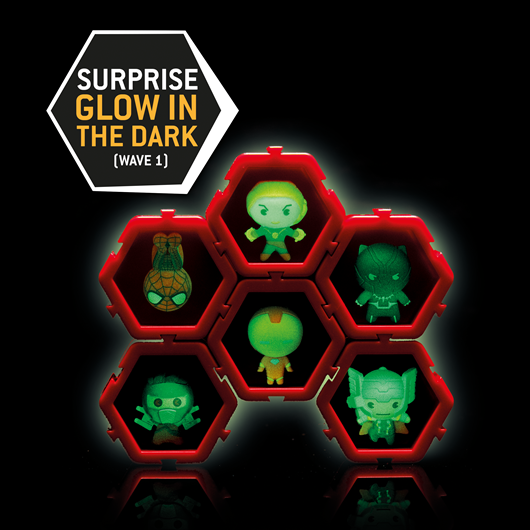 NANO PODS MARVEL Starter 6 pack
RRP: 29.99
Prices shown are in £ Sterling. Country prices may vary
THE CONNECTABLE COLLECTABLE - Each NANO POD connects to other character NANO PODS in a nano second! Super cute stylised NANO detailing. Includes Spider-man, Iron Man, Captain Marvel, Thor, Black Panther and Starlord 
NANO SIZE, NANO DETAIL! For the fans! Premium micro detail and uniquely styled look have made these adorable and super cute character figures hugely collectable. Each nano character is attached inside their own mini pod
YOUR COLLECTION, YOUR WAY! Connect your Nano Pod collection to display your way. Let your imagination run wild, just connect and build. Create a word, your name, a brand name or iconic character images!
12 TO COLLECT - There are 12 MARVEL Avengers NANO PODS to swap, trade and collect in wave 1. Mystery Blind Boxes also available separately include a Collectors Guide to show you the full range in Wave 1
CHASE CHARACTERS - Wave 1 also includes Venom, Black Widow, Groot and more! Look out for the rare Gold Metallic finish Chase figure available in the Mystery blind boxes available separately
OFFICIAL COLLECTABLE Official licensed merchandise by MARVEL Consumer Products. Additional licenses include DC, Sonic, Harry Potter, Disney, Teenage Mutant Ninja Turtles, Jurassic World and other fan favourites!
Product
Description
NANO PODS are the connectable collectable! Designed for fans of the MARVEL Universe, NANO PODS are not just for kids! These super cute, nano-sized characters feature perfect details that fans of all ages will love – kids and adults alike! Each miniature stylised character is permanently attached inside their own hex-shaped display POD. Connect them together in a NANO second using the novel Tongue and Groove connecting system that slots together with a slick, satisfying touch. Proudly display your fandom by creating any design you choose and then display on a shelf or even on your wall! Spell your name or initials in NANO PODS, craft the name of your favourite brand or recreate a brand icon. Build a collection of MARVEL Superheroes and Villains, like Spider-Man, Black Panther, Iron Man, Captain America, Groot and more, and devote a wall or shelf to your favourite mini brands. Mix and match your favourite characters – all NANO PODS are compatible so displaying multi-brand allegiances is now easier than ever! Each sold separately, subject to availability. Colours and decorations may vary.